A Simple Meditation For Veterans Day, From A Military Wife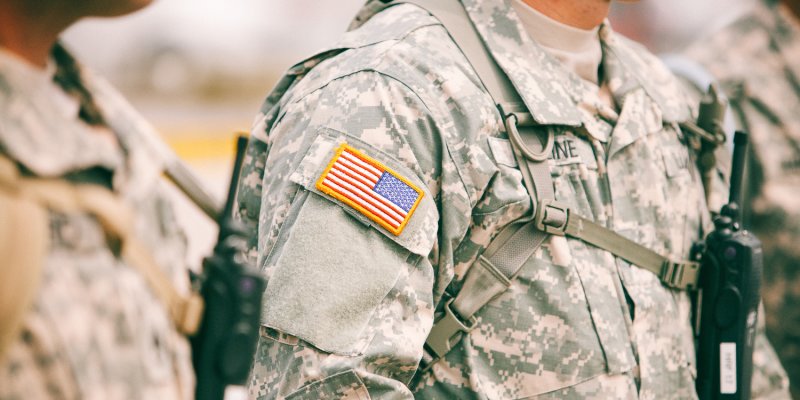 I am married to a veteran and have been for seven years, and for those who speak military, that is equal to six moves and two deployments. And out of those seven years, I spent about five coasting through my days, fully distracted and unconsciously numb to the extreme sacrifice my husband and his compatriots were making.
Even as a military spouse, I was guilty of mindlessness. If I could walk around every day not noticing the people who served, who like the veterans of the past wear their own flair—a Ranger tab tattoo on his shoulder, a KIA bracelet for his friend around his wrist, dog tags clicking around his neck—there must be others like me out there who were too caught up to pause for a moment and reflect on what these symbols represent. Like many people, I've made the mistake of forgetting one simple truth: that the privileges I am blessed with in America do not come without a price tag. Someone, somewhere, is making grave sacrifices so that I can live my life as I will. Talk about a shock wave of gratitude like a punch in the gut.